Bay St. George Mi'kmaq Cultural Revival Committee Medicine Walk
September 2, 2017

-

September 3, 2017
Event Navigation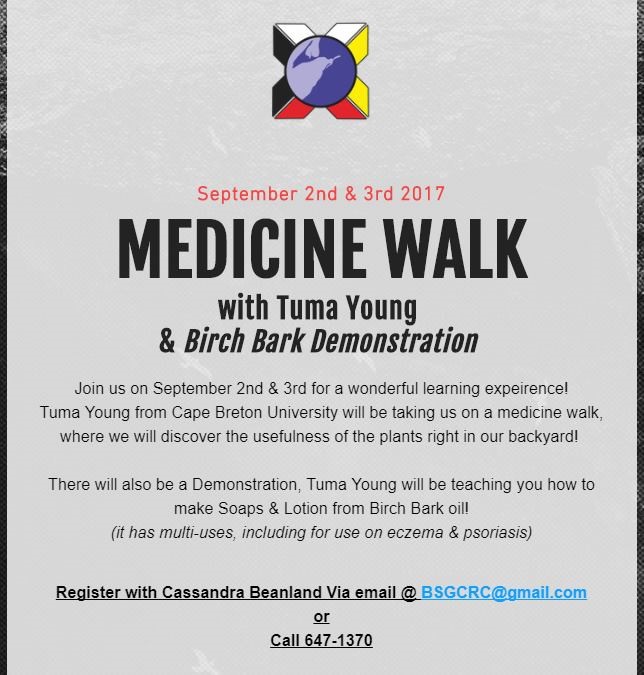 The Bay St. George Mi'kmaq Cultural Revival Committee invites you for an interactive 2 day workshop on September 2nd & 3rd.
This will be 2 full days of learning and sharing. It will be held in Flat Bay, exact location will be determined once Tuma arrives on the 1st, all participants will meet at the Flat Bay Band Inc.
Day 1: Medicine Walk – participants will learn of the different medicines in the area, how to remove them properly and collect for day 2.
Day 2: Teachings & Birch Bark Demonstration – participants will learn how to use medicines collected from day 1. They will also be learning how to make Soaps & Lotions from Birch Bark!
NOTE: To assist with the cost of the workshop, we will be charging $20 per adult for registration. Children under 16, however, are free.
Please call me at 647-1370 to register or email BSGCRC@gmail.com