Powwow Dance Workshop – Exploits Aboriginal Community Group
November 2, 2018

-

November 4, 2018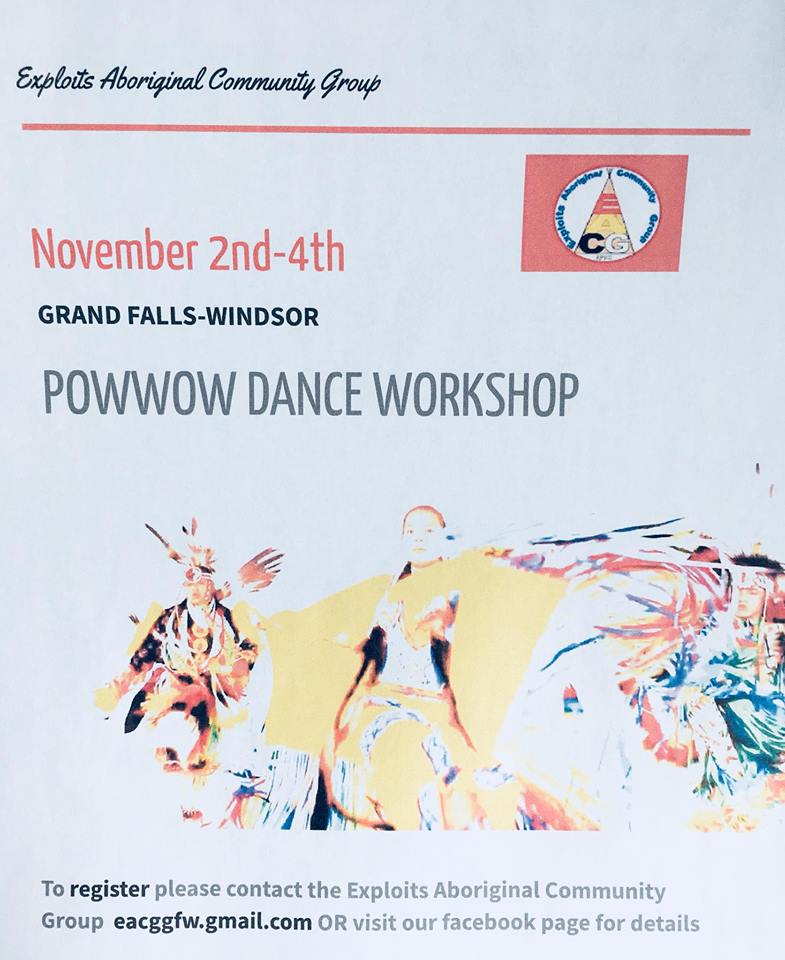 SAVE THE DATE: November 2nd-4th as we welcome Arlene White and Bobby White to our community for a weekend dance workshop. All are welcome to register as there will be something for all ages.
•Friday November 2nd 6:30pm meet and greet/set up at St. Joseph's Hall.
•Saturday 8:30am-4:30pm Lunch and 2 nutritional snacks provided. Please wear comfortable clothing, footwear and bring water as the day will consist of physical activity.
•Sunday 8:30am-1:00pm Lunch and 1 nutritional snack provided. There will be a review and a chance to design your own regalia.
To register please send an email to eacggfw.gmail.com with your name, contact info and any questions you may have. We ask that you register by October 25th to accommodate the caterers for meal preparation. Small children are asked to be accompanied by an adult.