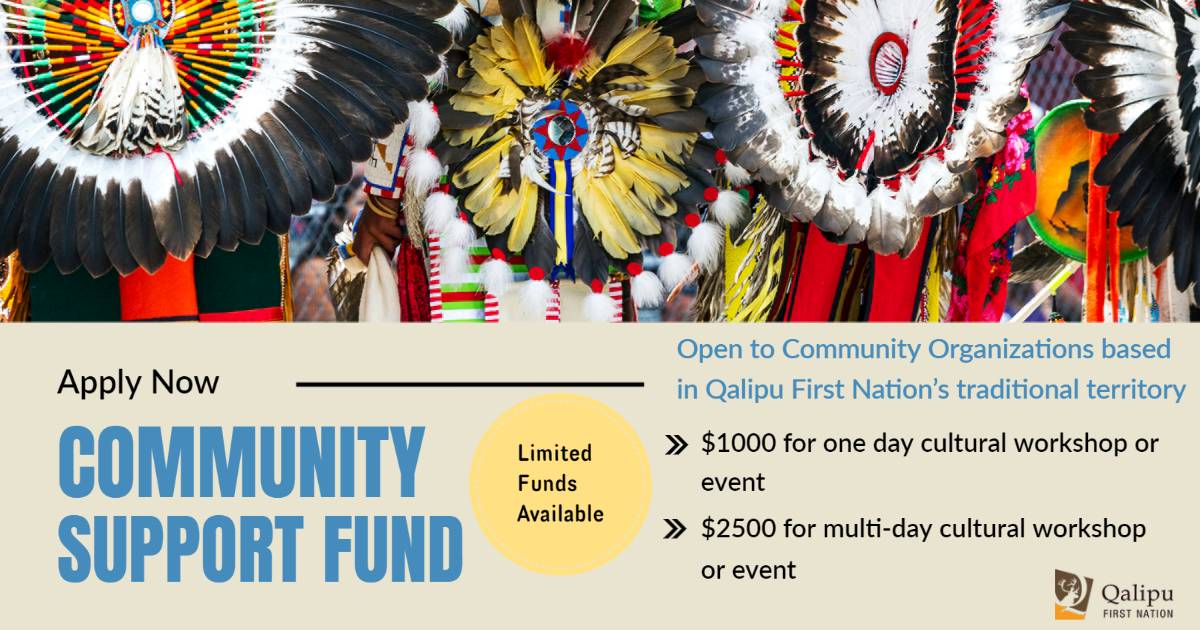 The Community Support Fund is an annual fund established by the Chief and Council to support grassroots Indigenous groups in the delivery of workshops and events that support the promotion, celebration and safeguarding of Mi'kmaw culture and heritage.
The application process will remain open until the fund has been exhausted and a new fund will be established annually.  Community groups wishing to avail of the fund must operate within Qalipu First Nations' traditional territory and will be eligible to receive funding once per fiscal year.
A maximum grant of $2500 is available for multi-day workshops and events, and $1000 is the maximum grant for events and workshops of one-day duration or less.  A panel will review applications to ensure fair distribution of funds across the territory and support those events and workshops that best meet the mandate of promoting and safeguarding Mi'kmaw culture and heritage.
Please complete all fields below and attach supporting documentation before submitting your application.
If you have questions or require support, please contact Kellie Kerpan, Director of Culture, Tourism and Community Development at kkerpan@qalipu.ca