Chief Brendan Mitchell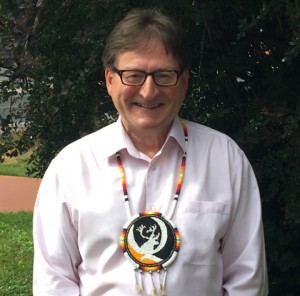 Brendan was born in Corner Brook, NL where he continues to reside with his wife, Sheila LaSaga.
His first involvement in the aboriginal movement in Newfoundland dates to the early 1970's when his father Jack Mitchell initiated information sessions and organized meetings for aboriginal people in the Corner Brook area. Jack Mitchell became the first elected chief of the Corner Brook Band Council as part of the Federation of Newfoundland Indians. Brendan is the great – grandson of Mattie Mitchell, a well- known Newfoundland Mi'kmaq guide and prospector, who in 2002, was recognized by the Federal Government of Canada for his contribution to the province and was designated as a person of national historic significance.
Brendan has extensive work experience in the areas of project management, materials management, transportation and procurement management. He holds Bachelor of Science (Biology) and Master of Business Administration (MBA) degrees from Memorial University of Newfoundland. His organizational involvements are many having served on boards and committees locally, provincially and nationally.
As Qalipu Chief, he is committed to the ongoing development of Qalipu on behalf of our people and our communities. Particularly, key areas of focus include member access to culture, teachings and language initiatives, expanding membership services, strategic growth, program benefit sustainability, increased organizational self-sufficiency through direct business ownership and greater involvement with our communities. He will endeavor to improve governmental relations at municipal, provincial and federal levels. He will promote positive change in fostering a prosperous tomorrow for all.
He plans to work together with Council and staff at Qalipu in doing the right things right for the Qalipu Nation, putting our people and communities first and doing so with respect, honesty, integrity and true dedication.
Central Region Vice-Chief, Randy Drover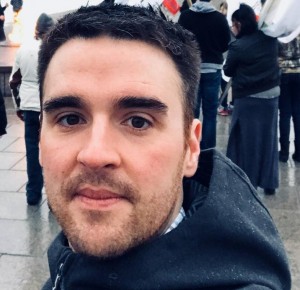 Randy has been engaged in the Mi'kmaq movement in Newfoundland and Indigenous organizations for approximately 19 years. He began by attending youth conferences and meetings through the Congress of Aboriginal Peoples, and in 2001 he was elected to the Sple'tk First Nation's Board of Directors. Since then, he served as National Youth Representative for the Congress of Aboriginal Peoples, Central Vice President for the Federation of Newfoundland Indians, Vice Chief of the Congress of Aboriginal Peoples, and Central Vice Chief of Qalipu (2012-2015). He was recently elected as Central Vice Chief of Qalipu for the 2018-2021 term.
Randy currently works for the Town of Bishop's Falls as Town Manager/Clerk. His education includes a Master of Public Administration from Dalhousie, a Bachelor of Business Administration from Memorial, and a Diploma of Business Management (Human Resources) from the College of the North Atlantic.
Randy is the Chairperson of the Finance and Operations Standing Committee and a member of the Implementation/Membership Committee. As Central Vice Chief, Randy also sits on the Executive Committee.
Western Vice-Chief, Keith Cormier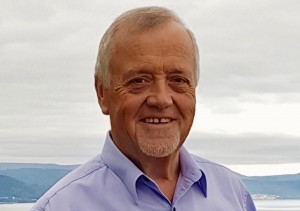 Keith was born in Corner Brook and lives there today with his spouse of 45 years, Doris. He has three grown children, Richard, Adam and Jon, as well as three precious grandchildren Emily, Liam and Juniper.
Keith attended Regina High school in Corner Brook and attended Memorial University in St. Johns. He is a retired Certified Financial planner with close to 3 decades working in several senior leadership positions. Keith's work history demonstrates decades of mentoring and coaching people to be their best. He is a person who has always seen the best in people and what they can accomplish.
Keith is a certified coach with Dale Carnegie International. Dale Carnegie's mission is to transform human potential into individual performance which positively impacts the organizations, communities, and families to which they belong.
Keith is deeply committed to our people, our culture, our future, and how we are going to move forward as a First Nation, socially, culturally, financially and so much more.
Keith is looking forward to working with Chief Mitchell and the 6 ward councilors in the Western District to advance the benefits and programs for the members of QFN. There is a lot of talent around the council table and he is sure that many new ideas will come forward and become part of the projects and programs that are Qalipu First Nation. He is known as a consensus builder who loves getting things done right.
As the western Vice Chief Keith sits on the Executive Committee. He is also a member of the Urban Reserve and Membership Committees and is the Chair of the Community Development Committee.
Corner Brook Ward Councilor, Brian Dicks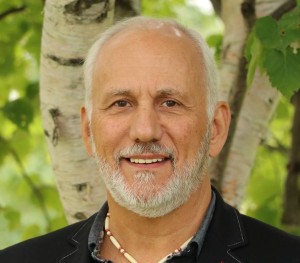 Brian Dicks is serving his second term as Qalipu Councilor for the Corner Brook Ward. He serves as the Chairperson of the Qalipu Fisheries Committe and the Housing Committee. Brian also sits as a director on the Qalipu Cultural Foundation.
Brian brings an extensive background in business development, finance and senior management, and hopes to employ his experience in these areas to promote economic growth and sound financial management within Qalipu. Additionally, as with many Band members, he shares a thirst for Mi'kmaq culture and the desire to explore our cultural roots.
Brian adds, "I look forward to working with the Cultural Foundation and supporting its mandate to rediscover our heritage and traditions, and to promote a renewed spirit of Mi'kmaq culture within our Band and province."
In his role as your representative on the Qalipu Council, Brian works diligently on your behalf to secure and grow existing social, economic, and cultural programs, and he will work in concert with Council and Qalipu Administration to enhance the benefits and opportunities available to all Band members.
Exploits Ward Councilor, Andrew (Andy) Barker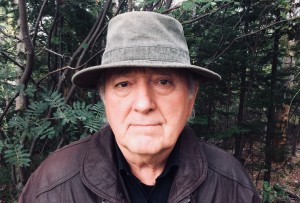 Andrew (Andy) Barker is serving his third term as Qalipu Councilor for the Exploits Ward over the past 6 years. He serves on the Community Services Committee. This committee makes recommendations to the Qalipu Council based on community input, and acts as a liaison between the committee and the Qalipu Council.
Andy was born in Grand Falls in 1945 and lives there today with his spouse, Dianne. They have nine children: Mary Ann, Andrew John, Nancy, Barbara, Catherine, Joanna, Margaret, Nora, and Salome. Andy's aboriginal ancestry is linked to the John family of Conne River.
Andy attended St. Michael's High School in Grand Falls, and received a Bachelor of Arts degree from St. Francis Xavier University, a Bachelor of Education Degree from the University of Toronto, and a Master of Education degree from Memorial University. He worked as a teacher and librarian throughout his career and is currently a part-time Librarian Technician at the College of the North Atlantic in Grand Falls-Windsor.
Andy served as a Town Councilor from 1977-81 and 1981-85 in Grand Falls. He also previously been awarded the 2010 Newfoundland and Labrador Arts and Letters Award Senior Non-Fiction and is presently a freelance columnist with The Advertiser.
Flat Bay Ward Councilor, Ivan White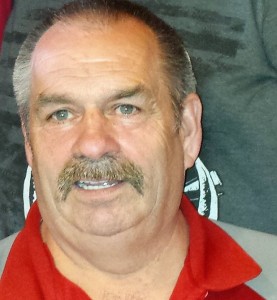 Ivan was born and raised in the community of Flat Bay and lived a traditional way of life. Ivan became involved with the FNI in the mid seventies as a recreation coordinator and later became the editor/reporter/photographer/graphic designer of the FNI newspaper The Caribou. Ivan has volunteered as a director on the Flat Bay Indian Band Council and served a term as Chief before heading to BC to pursue a career in retail management with S.S Kresgie Ltd. Absence of family and a longing for his home town way of life led him back to Flat Bay where he resides today with his wife of 35 years Joanann (Tobin) White. They have three sons, Jason. Robert, and Ivan jr.  Six grand children and two great grand children.
Ivan worked in the woodlands with Corner brook pulp and Paper as a silviculture worker, where he represented his crew as job steward and representative on the Occupational Health and Safety Committee.
In a volunteer role Ivan as served as a minor hockey coach, and president. Coach and mentor to youth darts. He as served as secretary, treasurer and president of Southwest Men's Dart Association, and secretary/statistician for the Provincial dart association. He is presently a director on the Bay St. George Cultural Revival Committee and a director on the BSG Powwow committee.
Life experiences have seen Ivan work as a cook, a hunting and fishing guide, a tourism guide, a silviculture worker, retail management, media relations, and maintenance worker, and entrepreneur.
Ivan is newly elected (by acclamation) to the position of Councilor for the Ward of Flat Bay in the Qalipu First Nation Band.
Ivan's passion is for his family, community and the Mi'Kmaq Nation
Gander Bay Ward Councilor, Calvin Francis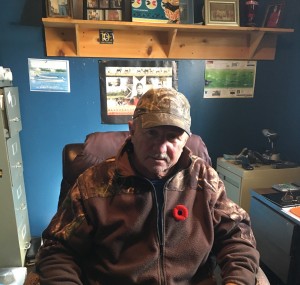 Calvin Francis is serving his third term as Qalipu Councilor for the Gander Bay Ward. Calvin is currently on the standing committee for Mi'kmaq Alsumk Mowimsikik Koqoey Association (MAMKA), a Natural Resources association whose mandate is to represent Mi'kmaq of Newfoundland in aquatic resource and ocean management issues. He also servces on the Qalipu Housing Committee.
Calvin was born in Clarke's Head, Gander Bay, to a family of 9 children. He has lived there for 64 years and has been married for 35 years to his wife Anne. They have two children and two grandchildren.
Calvin has been Chief of the Gander Bay Indian Band for 35 years, and has been on the Board of Directors of the Federation of Newfoundland Indians throughout this time. In addition to this experience, he has worked as a housing inspector, fisheries director, and manager.
Calvin says his work with the FNI has been very gratifying, as he has been able to meet and assist aboriginal people with social and economic issues. With the creation of the Qalipu First Nation Band, he is gratified that people are now recognized as status Indians. He wants to see the Mi'Kmaq communities improve both socially and economically.
Glenwood Ward Councilor, Francis Skeard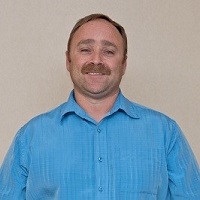 After elected in 2012, Francis (Frank) is serving his third consecutive term as Qalipu Councilor for the Glenwood Ward. Over the first two terms, Frank was the Strategic Planning Portfolio Holder and then the Chairperson of Service Qalipu Standing Committee. Currently, Frank is the chairperson of the Qalipu Natural Recourses Standing Committee, a member of the MAMKA board of Directors, a member of FNI – Implementation Committee along with being the Vice President of the Federation of Newfoundland Indians.
Frank was born in Mount Moriah and now lives in Gander with his wife Deneka. He has two adult daughters (Jordan and Kaitlyn) and one granddaughter (Norah).
Frank has worked for the government of Newfoundland and Labrador since 1991 in a variety of roles all focusing on the sustainable management of forested ecosystem. Currently, Frank is the District Ecosystem Manager for Forest Management Districts 4-5-6-8, an area spanning from boundary of Terra Nova Park in the east to the Exploits River in the west.
Frank has a Bachelor of Science Degree in Forestry from the University of New Brunswick, two Masters Certificate's (Project Management and Business Analysis) from Schulich School of Business – York University, Third Party Neutral (Conflict Resolution) from Canadian Institute for Conflict Resolution, Public Sector Leadership and Management Development Program from Memorial University and more.
Besides volunteering with Qalipu, Frank is actively involved the community at large. His latest endeavors are the establishment/operation of Kikmanaq (our family; our friends) Indigenous Cultural Revival Association and working towards the establishment of a Family Resource Center for Gander and area.
Frank is passionate and committed to helping members and other liked minded individuals reclaim their Mi'kmaq / indigenous culture and traditions.
Port au Port Ward Councilor, Jasen Benwah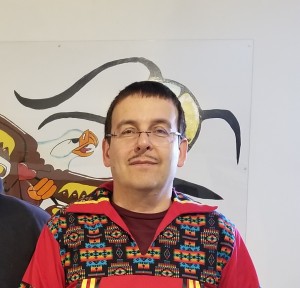 Jasen Benwah is serving his second term on the Qalipu Council. In addition to representing members of the Port au Port Ward, he serves as a member of the Education and Training Committee.
Although Jasen is new to the Qalipu Council, he has been involved with the aboriginal community in Newfoundland for many years. He has been Chief of Benoit 1st Nation for 10 years and before that he was Chief of Kitpu. He has also been a member of the Indian Head First Nation and Port au Port Indian Band, and the Federation of Newfoundland Indians. He continues to be passionate about promoting Mi'kmaq language, culture and heritage for Mi'kmaq people.
Jasen studied Business Administration at Western College, and Occupational Health & Safety at the University of New Brunswick. He is a Commissioner of Oaths and Marriage Commissioner, as appointed by the Minister of Justice in 2006. Jasen is also busy volunteering as a Town Councilor on the Municipal Council of Cape St. George, and has served as that community's mayor. He is also the past director and President of the Port au Port Economic Development Association.
Jasen was also one of the founding board members of the Bay St, George Mi'kmaq Cultural Revival Committee and proudly worked on the first Bay St. George Powwow, now in its tenth year.
Jasen hopes to give good representation, transparency, and strong support for the Mi'kmaq for the Ward of Port au Port and plans to spend the next 3 years getting to know the Qalipu Band, its bureaucracy, politics and all that it is and what it can do for its members.
Stephenville Ward Councilor, Odelle Pike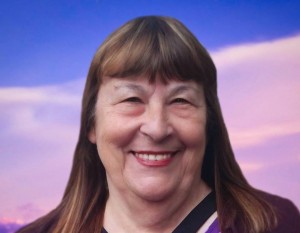 Odelle Pike is serving her first term as Qalipu Ward Councilor of Stephenville and she is also an active member in the Newfoundland indigenous community in her role as President of the Newfoundland Aboriginal Women's Network and active participation on a number of other Indigenous Boards and Committees.
Odelle has been awarded numerous prestigious awards including the Governor General's Indigenous Leadership Award, the Ulnooweg Lifetime Achievement Award, the National Volunteer of the Year Award, the Western Newfoundland Volunteer of the Year Award, the Leo Bruce Entrepreneur of the Year Award and NLOWE Entrepreneur of the Year Award in the Visionary category.
Odelle was a key founder and financial backer of the first Newfoundland Mi'Kmaq Cultural Centre located I St. George's – presently the People of the Dawn Indigenous Friendship Centre. She is an active Traditional Teacher, Mentor and Educator of Mi'Kmaq Youth and is committed to rebuilding Mi'kmaq communities through the collective efforts of Band Members, government agencies and industry through our collective wisdom and cultural ways.
St. George's Ward Councilor, Ivan J. White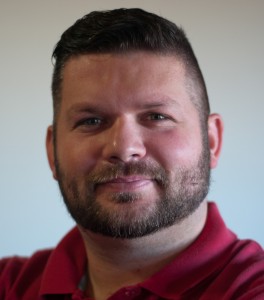 Ivan J White is currently serving his first term as St. George's Councillor of Qalipu First Nation. He is a member of the Education and Training Committee and he also serves on the Communications Committee.
Ivan J's involvement with the movement stems from his upbringing in the communities of Flat Bay and Shallop Cove as well as his family ties to many of the leaders that broke through the gates and began the Native Association of Newfoundland and Labrador, known today as the Warriors of the Flame, in the early 1970's. Once his Mentors and Elders felt he was ready, Ivan J was given tasks and nudged into education suited to his skills and growth as a voice and advocate for Mi'kmaq people.
Having studied Marketing at the College of the North Atlantic, Ivan J intuitively understood the field and has since worked in marketing and economic development for over 12 years. Primarily this has been for grassroots organizations, and private businesses, in the Bay St. George area which has given him great insight into the communities and the people who live here. The work Ivan J is most proud of is that which explores the intersections of business and Indigenous identity. A field that has become known as Two-eyed Seeing today.
Ivan J is known as a connector who has a desire to better understand his place in the community and his role as a Mi'kmaq man.
Youth Representative - Salome Barker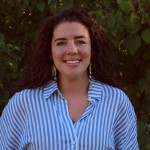 Salome Barker was born and raised in Grand Falls- Windsor, NL and is a fancy shawl dancer. Growing up Salome has always felt deeply connected to her Mi'kmaq ancestry, growing up in a rural area Salome started to notice all the areas in which Indigenous youth get left out of the narrative. This started Salome's passion in the area of cultural revitalization for youth. Salome's ancestry is linked to the John family of Conne River.
Salome attended St.Francis Xavier University where she obtained a Bachelor's degree in Women and Gender Studies. After graduating in 2019 Salome received an Oceanpath Scholarship in the area of community development. Salome created an initiative that was aimed at revitalizing Mi'kmaq identity among youth in central Newfoundland. Over the past 9 months Salome has created safe spaces for youth to partake in cultural workshops led by Mi'kmaq community leaders and Elders to learn more about their Mi'kmaq identity and fostered many important relationships over the duration of this fellowship.
Upon completing the Oceanpath Fellowship Salome wants to continue uplifting Indigenous youths voices all across the province and bring more cultural programming to the central region of Newfoundland. Salome believes that empowering Qalipu youth with cultural teachings, community gatherings, knowledge and a supportive network is vital for the future of Qalipu. Salome see's a bright future for Qalipu youth and will continue to support youth as much as she can. Salome is excited to be a voice for Qalipu youth and bring their voices to the Chief & Council table. Msit No'kmaq.
Youth Representative - Sabrina Muise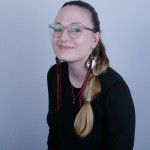 Sabrina Muise (she/her/nekm) is a 2S L'nu youth from Stephenville, currently living in St. George's Ktaqamkuk. She is a fancy shawl dancer, song carrier, and active member of her community. Professionally, she has a BSC Hons from Western University (2017) and works as a youth project coordinator at the People of the Dawn Indigenous Friendship Centre (@kaqawejyouth). Sabrina is passionate about decolonizing our ways of thinking/knowing/doing, rebuilding Mi'kmaq kin networks, and protecting the land & msit no'kmaq.
Sabrina was elected as youth co-rep in November 2020 and has been working very hard to establish our first Qalipu Mi'kmaq Youth Council (est. April 2021): Salome Barker (Co-Rep), Avery Velez (Governance Rep), Nora Barker (Finance/Admin Rep), Lindsey Swift (Social Media/Communications Rep), Ky Pearce and Ashley CB (Diaspora Rep), Victoria Stacey (Central Rep), and Ashlee Willette (Western Rep). She is committed to empowering and mobilizing youth leadership within our nation, and is humbled, honoured and excited to be continuing the 'good work' with these stellar youth.