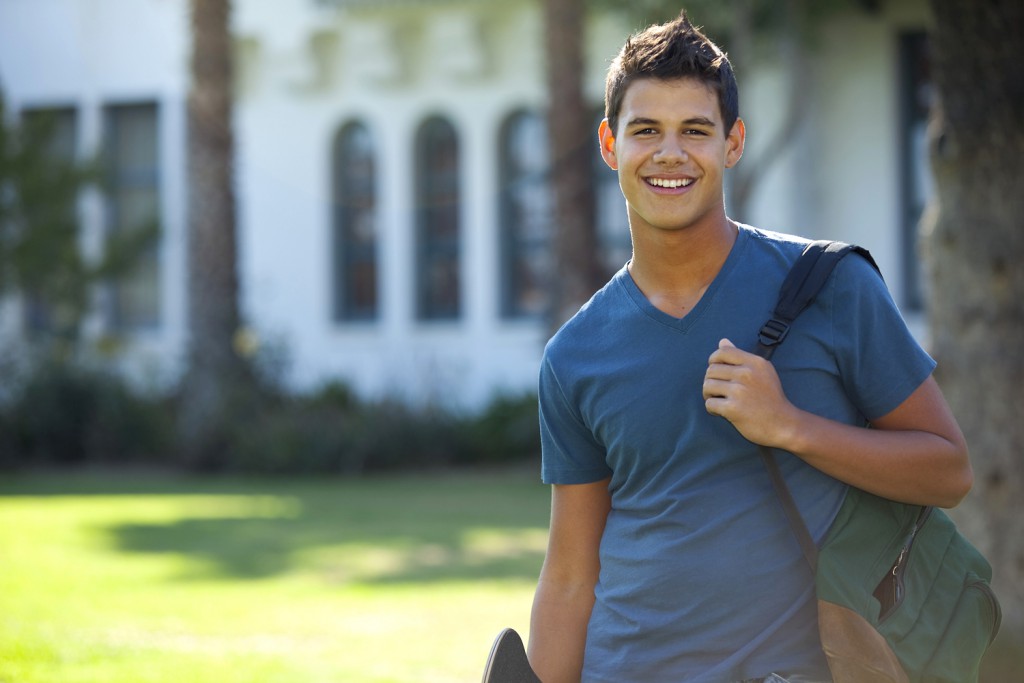 The Education and Training Department

The Education and Training Department encourages post secondary students to consider scholarship and bursary opportunities.
Apply for the Post-Secondary Student Support Program and the ISETP Program here.
Bernie Hanlon Memorial Scholarship

The Education and Training Department is now accepting applications for the Bernie Hanlon Memorial Scholarship.
Bernadette "Bernie" Hanlon dedicated her life to supporting and encouraging the aboriginal Indigenous people of Newfoundland both culturally and in working with them to meet their educational dreams. Bernie always went above and beyond for her many students and tried to help in any way possible through her many years with the Federation of Newfoundland Indians and later with the Qalipu First Nation. Bernie worked tirelessly to help those around her develop personally as well by supporting and encouraging cultural and spiritual growth. The Bernie Hanlon Memorial Scholarship was created to help a client of The Education and Training Department attending college or completing an undergraduate degree to continue to pursue those dreams.
The scholarship is valued at $1,000.00 and will be awarded to the applicant that best embodies Bernie's passion for our culture and a commitment to academics as well as to their community.
To qualify, applicants must meet the following criteria:
Currently be in receipt of support under the PSSSP
Currently enrolled a college diploma or undergraduate degree program and planning to return to school in the fall.
Achieve a grade average of B or higher in their program of studies
And answer the following essay question in 500 words or less:
"Using the information provided above, demonstrate how you embody the spirit of Bernie Hanlon."
Please submit applications to Yvonne MacDonald via email (ymacdonald@qalipu.ca) by the last business day on or before Aug 5th of each year. Note: all essays must be submitted in PDF format.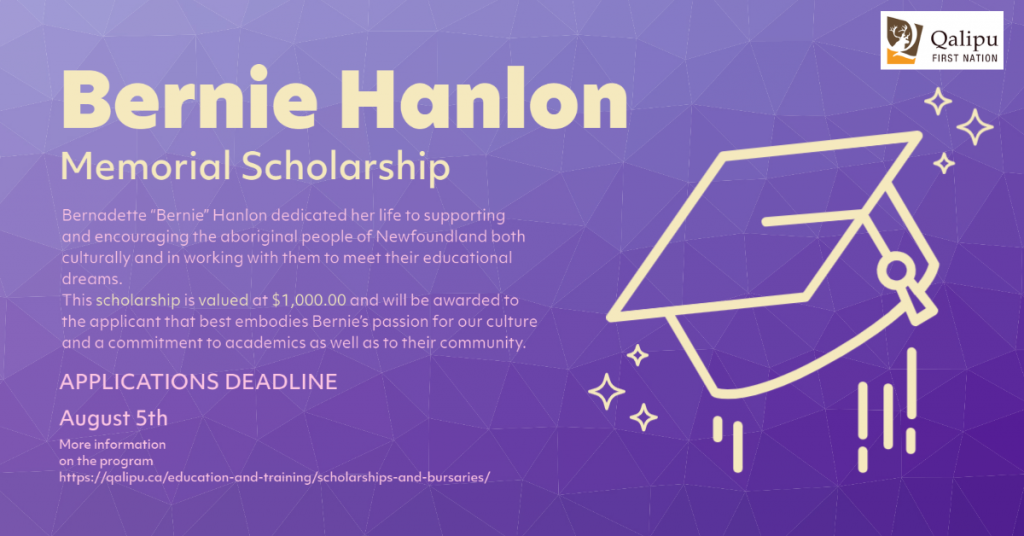 Indigenous Scholarship Program 2021 – Bird Heavy Civil Ltd.
Bird Heavy Civil Ltd. Aboriginal Indigenous Scholarship is a program designed to assist and support the indigenous people of Canada with their career development and growth as they attend post secondary education.
For additional information: Click Here
For the application form: Click Here
Indspire
Indspire is the largest supporter of Indigenous education outside the federal government. To date Indspire has awarded more than $54 million in scholarships and bursaries to 16,000 First Nation, Inuit and Métis recipients nationwide. Thanks to the generosity of numerous corporate and government partners, Indspire disburses funds to Indigenous youth across Canada, covering all disciplines in funding categories: Fine Arts, Oil and Gas and Trades and Technology, Health Careers and Post Secondary Education. Indspire is able to obtain and disburse this much-needed financial support by partnering and engaging some of Canada's leading companies, public agencies, professional and labour groups who generously invest their resources toward realization of the potential of First Nation, Inuit and Métis students. For information on Indspire, visit their website www.indspire.ca
Students on Ice
SOI is an award-winning and globally unique educational program. Since 1999, we have taken more than 2,500 students, educators, elders, scientists, artists, musicians and leaders from 52 countries around the world on educational expeditions to the Arctic and the Antarctic.
Nova Scotia Power Burseries and Scholarships
MI'KMAQ BURSARIES
To apply or to learn more about these opportunities click here
Deadline to apply: April 19, 2021
International Ocean Institute
IOI-Canada is pleased to offer three scholarships for Indigenous peoples in Canada to participate in its two-month training programme on Ocean Governance: Policy, Law and Management at Dalhousie University in Halifax. Funding is provided under Fisheries and Oceans Canada's Oceans Management Contribution Program and covers travel, tuition, course materials, field trips and living expenses including accommodation in a Dalhousie residence.
Please click here to learn more
Atlantic Indigenous Mentorship Network – 2021 Kausattumi Grants Program
The Kausattumi (Inuttitut for 'the dawn') Grants Program is an initiative of the Atlantic-IMN that provides financial support to Indigenous students and early career researchers involved in community-informed and supported health research that serves to benefit Indigenous communities in Atlantic Canada. We have scholarships for Undergraduate ($7,500), Masters ($10,000), and Doctoral ($15,000) students, as well as seed grants for Post-Doctoral fellows/Early Career researchers ($10,000). To access more information as well as our application forms, visit here (https://www.atlantic-imn.ca/copy-of-opportunities) for our scholarships, and here (https://www.atlantic-imn.ca/copy-2-of-opportunities) for our seed grants. The deadline to apply for our Kausattumi Grants Program is April 16th, 2021 by 5pm ATL.
Atlantic Indigenous Mentorship Network – Promise Scholarship Program
Our Promise Scholarship Program aims to support Indigenous high school students from the Atlantic region who will be graduating from high school in 2021 and pursuing a health-related post-secondary education program for the 2021-2022 academic year. The available funding is between $1,500-$2,000 per Promise Scholarship award. To access more information as well as our application forms, visit here (https://www.atlantic-imn.ca/high-school-scholarships) . The deadline to apply for our Promise Scholarship Program is April 30th, 2021 by 5pm ATL.
Radiation Therapy: Education Opportunity