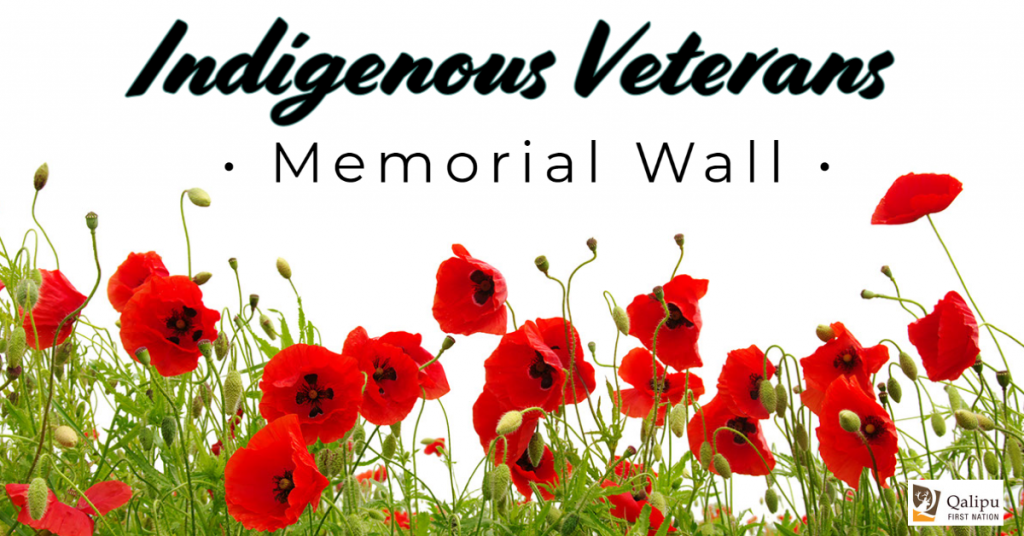 The Indigenous Veterans Memorial Wall was put together with the help of our community members who sent in pictures, names and other details of their family members and loved ones, Indigenous veterans who are no longer with us.  This wall of remembering will be maintained on our website and added to each year for Remembrance Day.
The deadline for new submissions in 2022 has closed, any new submissions will be added to the Memorial Wall in 2023.
Please ensure that your photo submission is of a high resolution so that the image can be clearly displayed on our website.  We also ask you to tell us about the Veteran with details such as their name, years of service, their regiment or unit, and their home community.
Submissions can be made by emailing communications@qalipu.ca
You can view the full version of the submitted photos by clicking the thumbnail images above.