Chief Brendan Sheppard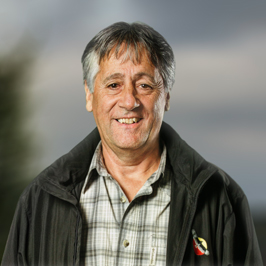 Brendan Sheppard is well known in the Newfoundland Aboriginal movement since the early 1970's.  He started out as a member of the Federation of Newfoundland Indians (FNI), and later became President, a position from which he successfully led negotiations with Canada to create the Qalipu Mi'kmaq First Nation.
In 2012, members of the newly formed Band, Qalipu Mi'kmaq First Nation, elected Brendan Sheppard to be their Chief.  In this role, he has been able to continue his life's work: to bring recognition to the Mi'kmaq people of Newfoundland and connect them with every opportunity to create a strong First Nation.  Whether it be Education, Employment, Health, Environmental Protection or Cultural Connections, Chief Sheppard aims to advance those opportunities for positive change.
Chief Sheppard resides in Flat Bay, St. George's district, a small community where he was born.
Western region Vice Chief, Kevin Barnes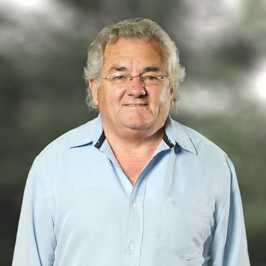 Kevin Barnes was born in Frenchman's Cove, a small fishing village on the south shore of the Bay of Islands. He has three brothers and has lived in Benoit's Cove, Humber Arm South for the past 30 years.
Kevin is married to Sharon White from Halfway Point, Humber Arm South and they have a daughter and a son. Sharon is a retired nurse. He works with Parks Canada in Gros Morne National Park as a Park Interpreter where he takes visitors on guided hikes throughout the Park.
Kevin has been a member of the Federation of Newfoundland Indians for approximately 10 years and the thing he enjoyed most about his work was the reward of teaching children about Aboriginal culture and beliefs. He also enjoyed working with the different members of the nine Bands as they have all contributed something unique to the work and yet they all had the same commitment to help the Mi'kmaq people.
Kevin is looking forward to the future now that the Qalipu Mi'Kmaq First Nation Band has been formed and thinks that "the ghost of Confederation will finally be laid to rest". He believes it has been a long road with many bumps but states that "thanks to the Creator, we made it".
Central region Vice Chief, Randy Drover
Randy was born and raised in Bishop's Falls in a small family.  He grew up quite close to two cousins and considers them as sisters.  Both his parents had many siblings so he has a large extended family in the area while Randy continues to live there.
Randy works as the Town Manager for Bishop's Falls for the past four years.  This involves financial, capital, and human resource management.  Prior to that he worked for the Town of Bishop's Falls and Federation of Newfoundland Indians on a seasonal/contract/project basis.
His education includes a Business Management Diploma (College of the North Atlantic), Bachelor Degree in Business Administration (MU) and an in-progress a Master Degree in Public Administration (DAL).
Selina, Randy's grandmother, became a member of the Exploits Indian Band Council in the late 1980's and his mother enrolled soon after.  He became a member of FNI when he was quite young and has been involved in the Aboriginal community since age 18.
Randy believes that QMFN has been rebuilding the identity of the Mi'Kmaq people and improving their collective social, political and economic well-being.  In the future he wants to see this important work continue.  He wants to be a part of building a strong Qalipu Band and help create the next path in the people's journey that may include hunting and fishing rights on the land used by the Mi'Kmaq many years ago.

Benoit's Cove Councillor Bernard White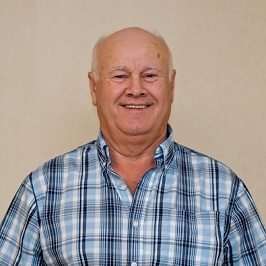 Bernard White was born in Benoit's Cove where he still lives with his wife Leona MacDonald White.  He came from a large family with five brothers and four sisters.  Bernard has a son and four daughters himself, along with nine grandchildren and seven great grandchildren.
He attended Bay St. George Community College and trained as a Heavy Equipment Operator.  He also operated a private business with Leona for over 20 years.  Bernard started the Injured Workers Association of Newfoundland.
Bernard was a Director with the Elmastogoeg First Nation Band and has been researching his and others genealogy for the last 25 years.  He states, "I have learned a lot about our culture and its people.  I hope to pass this knowledge down to our Micmac ancestors.  I believe that be working together as a team we will bring prosperity to our Micmac communities."

St. George's Councillor Karen White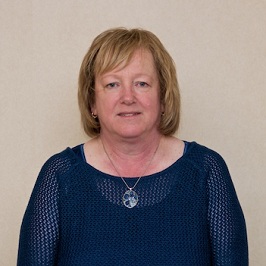 Karen White was born in Seal Rocks, St. George's and her maiden name was Bennett, or Benoit as it was before the priests changed the names from French to English in this area. The Benoits have lived in Seal Rocks for many generations. The first Benoit who settled there was George Benoit, son of Francois Benoit and Karen's 4th great-grandfather.
There were 11 children in her family, 8 girls and 3 boys and she has always lived in St. George's. She has been married to Melvin White, originally from St. Theresa, for 31 years. They had a son and two daughters and a step-daughter; however they lost their son four years ago. Karen describes this as the biggest tragedy of her life. She also has five grandchildren.
Karen worked for Canada Post for the past 35 years as Postmaster in 3 different offices and retired in January of 2011, although she has been back working for a short time as a supervisor in Stephenville. She has been a member of the Federation of Newfoundland Indians for the past 15 years and has been involved as a Director of the St. George's Indian Band for nine years, with the last four as Chief of the Band.
Karen was Chair of the Courthouse Restoration Committee which transformed a 100 year heritage building owned by the Band into a building which now houses a Mi'Kmaq museum and three satellite FNI offices for the area. As a Director on the FNI Board she served on the Financial Committee and enjoyed being involved in the exciting times as recognition of Indian status is realized after so long a time.
She believes the Qalipu Mi'Kmaq First Nation Band will bring opportunities and prosperity to the Mi'Kmaq people through health, education and economic development.
Corner Brook Councillor Brendan Mitchell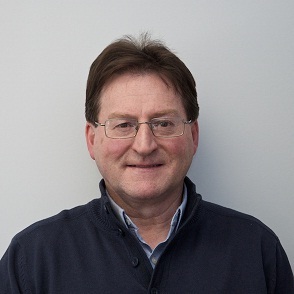 Brendan Mitchell is Councillor for the Corner Brook Ward of the Qalipu Mi'kmaq First Nation Band. He also serves as a member of the Qalipu Development Corporation and is the portfolio holder for Community Economic Development at Qalipu.
Brendan was born in Corner Brook, NL where he continues to reside with his wife, Sheila LaSaga.
His first involvement in the aboriginal movement in Newfoundland dates to the early 1970's when his father Jack Mitchell initiated information sessions and organized meetings for aboriginal people in the Corner Brook area. Jack Mitchell became the first elected chief of the Corner Brook Band Council as part of the Native Association of Newfoundland and Labrador. Brendan is the great – grandson of Mattie Mitchell, a well known Newfoundland Mi'kmaq guide and prospector, who in 2002, was recognized by the Federal Government of Canada for his contribution to the province and was designated as a person of national historic significance.
Brendan has extensive work experience in the areas of project management, materials management, transportation and procurement management. He holds Bachelor of Science (B.Sc.) and Master of Business Administration (MBA) degrees from Memorial University of Newfoundland. He is employed at Corner Brook Pulp and Paper Limited where he is currently involved in projects management.
His organizational involvements are many having served on boards and committees locally, provincially and nationally.
Brendan is an avid fly fisher. He continues to be a member of SPAWN, is a licensed guide in the province and is a member and Certified Fly Casting Instructor with the International Federation of Fly Fishers in the US.
As a Qalipu Council member, he is committed to the ongoing development of Qalipu on behalf of current and future members. Particularly, key areas of focus include membership services, strategic growth, program benefit sustainability and increased organizational self-sufficiency.
Exploits Councillor Andrew(Andy) Barker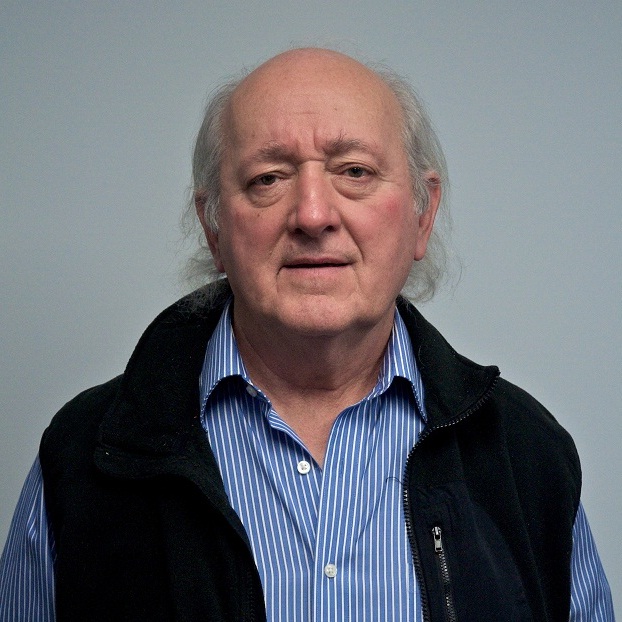 Andy was born in Grand Falls in 1945 and still lives there today with his spouse Dianne.  They have nine children: Mary Ann, Andrew John, Nancy, Barbara, Catherine, Joanna, Margaret, Nora, and Salome.
Andy's aboriginal ancestry is linked to the John family of Conne River.  He attended St. Michael's High School in GF-W and received a Bachelor of Arts Degree from St. Francis Xavier University, a Bachelor of Education Degree from the University of Toronto and a Master of Education Degree from Memorial University.   He worked as a teacher and librarian throughout his career and is currently a part-time Librarian Technician at the College of the North Atlantic in GF-W.
Andy was also a town councillor from 1977-81 and 1981-85 in GF-W.  He also won the 2010 Newfoundland and Labrador Arts and Letters Award Senior Non-Fiction and is presently a freelance columnist with The Advertiser.
Stephenville Councillor Gerald White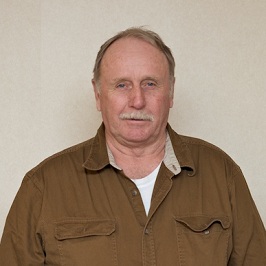 Port au Port Councillor Litty MacDonald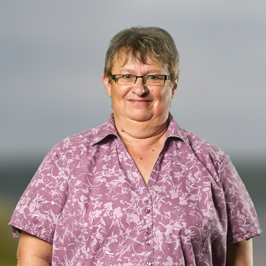 Litty says she was born back in the days when children were born at their homes with the assistance of a midwife. She was born at her childhood home in Kippens, near Stephenville, to a small family. One baby sister passed away, as did her mother when Litty was quite young. She also has a half-sister.
Litty currently lives in Campbell's Creek on the Port au Port Peninsula with her husband John. They have a daughter and four sons, along with five grandchildren.
She is working with the enrolment process for the Qalipu Band and was a school teacher for 30 years before that. She says her favourite group to teach was the Grade Ones but she enjoyed all the grades she taught.
When they first married her and her husband lived and worked in St John's. In 1971 they moved to Campbell's Creek and she became a member of the Port au Port Indian Band and a member of the Federation of Newfoundland Indians. Litty has been Chief of the Port au Port Band for the past 10 years.
Litty has enjoyed working through FNI to enrich the lives of its members with programs such as housing and diabetes. She says it has been wonderful just seeing how programs such as these have helped so many people. Another goal was the creation of the Qalipu Mi'Kmaq First Nation Band and she believes it is extremely satisfying to see this become a reality.
As the new Band develops Litty anticipates that members who have felt less than equal will have a sense of pride and take advantage of the programs and services that have been due them for many years.
Glenwood Councillor Francis Skeard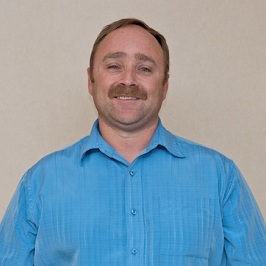 Francis Skeard was born in Mount Moriah and now lives in Gander.  He moved there in 1993 from Happy Valley/Goose Bay.  Francis comes from a relatively small family and both of his parents have many siblings so he has a large extended family all over Newfoundland and throughout Canada.
Francis is married to Deneka, who works as a nurse in Gander.  They have two daughters, Jordan attending Memorial University and Kaitlyn who is in her final year of high school.  He works as the Regional Ecosystem Director for the Forest Services Branch, Forestry and Agrifoods agency with the provincial Department of Natural Resources.
As a QMFN Band Councillor, Francis is looking forward to many challenges, including:
Assisting people on membership and related issues
Representing the Glenwood Ward at council meetings to ensure their voice continues to be heard
Communicating with Band members to ensure they are aware of Band programs and services
Advocate on behalf of Band members when needed
Build a strong aboriginal organization for the benefit of all members
Flat Bay Councillor Ben Bennett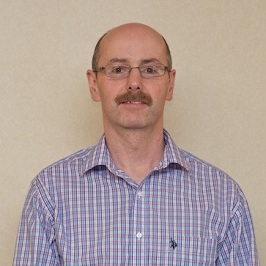 Ben was born in Stephenville, raised in St. George's and has resided in Flay Bay for the last ten years.  He came from a large family of 15 and all his siblings live in the Bay St. George area as well.
He is married to Nancy Nelma and they have three boys aged 14,7 and 3.  Ben graduated from Memorial University with a B.Ed, B.Sc.(Math major) in 1998 and worked as a high school teacher with several schools until starting his current position as ABE Math instructor at Western College in 2007.
He was a member of the FNI for more than 20 years and feels it is a privilege and honour to be on the Qalipu Mi'Kmaq Band Council and help all members reach their goals.
Gander Bay Councillor Calvin Francis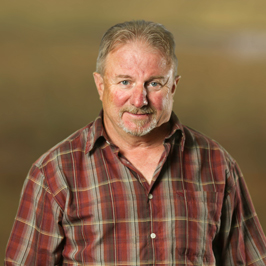 Calvin Francis was born in Clarke's Head, Gander Bay to a family of 9 children. He has lived there for 61 years and has been married for 32 years to his wife Anne. They have two children and a grandchild.
Calvin has been Chief of the Gander Bay Indian Band council for 31 years, and has been on the Board of Directors of the Federation of Newfoundland Indians for the same amount of time. He has worked as a housing inspector, fisheries director, and manager.
Calvin says his work with the FNI has been very gratifying, as he has been able to meet and assist aboriginal people with social and economic issues. With the creation of the Qalipu Mi'Kmaq First Nation Band he is gratified that people will now be recognized as status Indians. He wants to see the Mi'Kmaq communities improve both socially and economically. He also believes better health care will be available to all members and new jobs created. He wants to see better housing conditions and improved education for members.

Annie Randell – Chief Executive Officer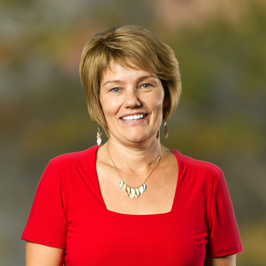 As CEO of Qalipu Mi'kmaq First Nation Annie Randell is known for Inclusivity, a positive attitude and strong business education and skills that make her both a natural leader, and a respected role model for a growing body of Qalipu staff.  She is also well known as a long standing front runner and advocate of the Aboriginal movement in Newfoundland and was an important player in the recognition of Newfoundland's Mi'kmaq population and creation of the Qalipu Mi'kmaq First Nation.
As the main connection between Qalipu's governing body of Chief and Council, and Qalipu's business departments, Annie ensures that the strategic objectives identified by the Council, and the members they represent, are communicated, understood, planned for, and implemented by more than fifty employees currently working under her leadership.
Annie was born and raised in Benoit's Cove and continues to live there with her family.  She is proud to be a part of the Qalipu Mi'Kmaq First Nation team and after all of these years her first priority continues to be what is best for the organization, and helping members to access education, training, employment, health and cultural programs.
She is driven by the belief that Qalipu will enhance the social, economic and spiritual development of traditional Mi'Kmaq communities.