Message From the Chief
Message From The Chief (Published April 2, 2015)
Kwe' members,
On behalf of the executive and ward representatives, I extend sincere greetings to all and hope that each of you is experiencing good health.
It would appear that despite having celebrated the Spring Equinox, we are not yet beyond the last days of winter.  Let us all have the strength to carry on in winter clothing just a few more days as we anticipate warmer weather and the true arrival of Spring in Newfoundland and Labrador.
Since the beginning of this New Year, Qalipu has been undergoing the process of establishing its new three year Strategic Plan.  This process involved planning sessions held by each department of the Qalipu team: Work Force Qalipu, Service Qalipu and the Operations Department.  These hardworking, dedicated individuals carry out the day to day operations, and delivery of the programs and services our members receive.
It is with great respect that the Qalipu governing Council received reports from those planning sessions in order to incorporate their goals into our own planning session.  Qalipu executive, CEO and Ward Councilors recently met and strategized on what we see as the necessary goals for the future growth of this organization.
Now, it's your turn.  You, the membership, to participate in the completion of the final stage of Strategic Planning.  We have developed a questionnaire and invite as many members as possible to complete this so that we might ensure that we are doing our best to achieve the vision not of any one individual but, of all of us.
You will find a link to this online survey in our monthly newsletter, Mawpmit'jik Qalipu'k, attached as a link below this message.
This month's edition of Mawpmit'jik Qalipu'k also contains highlights from our recent Aboriginal Business forum, Mawio'mi 2015, some details on the education and outreach work of our staff and volunteers, information on employment programs, project updates, an important notice on changes to tax rules regarding purchase of items delivered to a reserve, and so much more including upcoming events in our communities.
I invite you to read on and please, stay in touch.
Chief Brendan Sheppard
Click here to read our Newsletter, Mawpmita'jik Qalipu'k

Latest News
Qalipu and Canadian Red Cross Partner to Prepare First Nation Communities (Published April 24, 2015)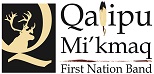 As part of the National Emergency Preparedness week, May 3-9, Qalipu Mi'kmaq First Nation will partner with the Canadian Red Cross to offer Disaster Management training to members in First Nation communities within the Qalipu Wards.  This will be the first time that this program will be offered in partnership with a Frist Nation in Atlantic Canada.
Qalipu Cultural Foundation Receives Charitable Registration Status
(Published April 15, 2015)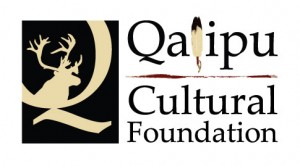 Corner Brook, April 15, 2015—with its newly acquired designation as a registered charity, the Qalipu Cultural Foundation is well on its way to achieving its mandate of supporting Mi'kmaq culture and heritage in Newfoundland.
The Foundation was launched in February with a logo unveiling and an afternoon of celebrations at the T'kaqmkuk Mi'kmaq Museum in St. Georges  however, Chairman of the Foundations Board of Directors, Charles Pender, says that the group has been working for over a year to get this important initiative going.
"Our work to this point has been to get set up, to be properly established with a strong base and accountability to members.  We have done this and, being recognized as a registered charity is a very important part of this process."

Government of Canada and Federation of Newfoundland Indians (FNI) bolster Qalipu Mi'kmaq First Nation Enrolment Process (Published April 2, 2015)
The Honourable Bernard Valcourt, Minister of Aboriginal Affairs and Northern Development, and Brendan Sheppard, Chief of the Qalipu Mi'kmaq First Nation, today announced the Government of Canada and the Federation of Newfoundland Indians (FNI) have doubled the number of members to the Qalipu Mi'kmaq Enrolment committee.
Click here for more information
Mawpmita'jik Qalipu'k Monthly Newsletter now available (Published April 2, 2015)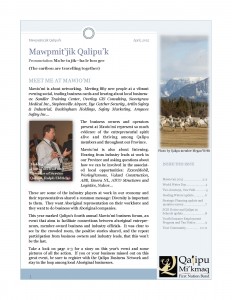 Mawpmita'jik Qalipu'k is Qalipu's monthly newsletter.  Please read to  stay tuned on program updates, upcoming events, opportunities to be involved and other information that may be of interest to our members.
Click here to read
Traditional Land Use Study (Published April 2, 2015)
Qalipu Mi'kmaq First Nation is currently updating its Traditional Land Use Study in the Stephenville Ward.  During the months of April and May interviewers Alan Tait, Nina Tourette-Retieffe, Ivan White and Michelle Matthews will be collecting information about Qalipu members' knowledge of land use and food harvesting within his/her lifetime.  This will include collecting information on cultural connections to the land.
To participate in an interview, individuals must be a member of the Qalipu Band and at least 18 years of age. Some members have already been interviewed during the Traditional Land Use Study conducted by the Federation of Newfoundland Indians in 1999. However, these people will also be invited to participate again which will allow us to keep the study current.
To arrange your interview time and location please contact Michelle Matthews, Cultural Researcher and TUS Project Manager, at email mmatthews@qalipu.ca or Tel. 640-2781
Expiry of SCIS Cards for Children (Published December 3, 2014)
Please note that all SCIS (Secure Certificate of Indian Status) cards have a set date to which they will expire. This occurs on all members' birth dates, with adults expiring in a 10 year time frame, and children's in a 3 year time frame.
With this being said, it should be noted that the majority of children's SCIS cards will be expiring in 2015. Parents must re-apply for a new card for their children to ensure they have a card to present to avail of all services offered by Health Canada.
To apply for a renewal SCIS card parents must apply for a new card within 6 months of the card expiring, and complete the following:
The expiring SCIS Card will have to be returned with the application to the SCIS National Processing Unit
Complete a new SCIS Parent or Guardian Application. If members are not receiving assistance from one of our offices they will have to fill out a Guarantor Declaration form as well
New passport photos must be included. If members need the Guarantor then that person must sign the back of the photo that is stamped,
Photocopies of parents ID's, both front and back (this could include your Provincial Driver's License and Health Cards, example MCP). Again, if Guarantor is used then they must sign the photocopies as true copies of your original IDs.
Parents will not have to include their children's original long form birth certificate as there is already a certified copy with the SCIS National Processing Unit.
All completed applications must then be sent to:
SCIS National Processing Unit
10 Wellington Street
Gatineau, QC
K1A 0H4
Qalipu is here to help with the process of reapplication.  An SCIS Clerk, Jody Davis, has been hired to take appointments at the Corner Brook and St. George's office.  Please call (709) 634-0996 or email jdavis@qalipu.ca to make an appointment.  Charmaine Bath, Indian Registration Adminisrator, will continue to assist members at the Glenwood and Grand Falls-Windsor office.  Please call (709) 679-2142 or email cbath@qalipu.ca to make an appointment.

Events

Conference
Two Journeys, One Path: Tracing Respect in Aboriginal Teachings and Environmental Education (Published April 20, 2015)

Ward Meeting for Qalipu members of the St. George's Ward
Ward Councilor Karen White invites members from the St. George's Ward and the St. George's Indian Band to a general meeting at the K'taqmkuk Mi'kmaq Museum on Sunday, April 26 at 2:oo PM.
Keith Goulding, Director of Workforce Qalipu will be on hand to do a presentation and answer questions.
Ward Meeting for Qalipu members of the Port au Port Ward
Ward Councilor Litty MacDonald invites all members of the Port au Port Ward to meet on May 3 at 2PM at the Seniors Centre on Father Joy's Road, Port au Port West.
The purpose of the meeting will be to update members on Qalipu programs and services and will feature presentations from NIHB Navigator, Howard Thistle, Director of Service Qalipu, Ralph Eldridge, and Director of Work Force Qalipu, Keith Goulding.

Members and applicants who have questions regarding their membership application and the enrolment process, please Click Here for our Enrolment FAQ's or call 1-800-561-2266