Message From the Chief
Message from the Chief (Published July 7, 2015)
Greetings to all and as always, best wishes for your health and happiness.
Recently, concerns were raised about the Hook and Release Fishery in Newfoundland.  Although this issue has been debated for years, it has resurfaced as a hot topic among our membership.  I'd like to take this opportunity to bring as many of you as possible in on the debate, and find out where you stand.
The Hook and Release Fishery in Newfoundland can be looked at from several angles.  Stakeholders who promote the practice of hooking and then releasing the salmon claim that proper techniques result in minimal mortality of released fish.  Proponents of this practice also feel that hook and release is a sustainable way to continue enjoying the excitement of salmon fishing while avoiding further reductions in salmon numbers.
On the other hand, there are interested parties who are opposed to hook and release.   These proponents point out a high mortality rate for released fish, the fact that hook and release is seldom done correctly, and that overall fish fitness decreases after being hooked.  These arguments put a spotlight on the question of whether hook and release is a sustainable practice.
Many Aboriginal groups have added still another perspective to the hook and release debate.  Our ancestors have long depended on Atlantic salmon to feed our families, rather than for sport.  Like other species we depend on, the Salmon is treated with utmost respect.  To hook a Salmon, play it out, and then let it go is said by some to be disrespectful of the individual fish, and the spirit that lives within it.
All arguments considered, Qalipu Mi'kmaq First Nation leadership believes first and foremost that the conservation of species is of utmost importance along with ensuring that we preserve our ecosystems for future generations.  We also hold tightly to values passed to us from our elders, including respect for our fish and wildlife, and the tradition of taking only what you need.
To speak on behalf of our membership more effectively on this topic, I ask each of you to provide your thoughts on this issue.  Please take a few moments to complete the "Hook and Release Survey" by clicking here
You will also find below a link to our monthly newsletter with highlights from recent events, pictures from National Aboriginal Day across the island, and information on upcoming events such as the annual Powwow on July 10-12 in Flat Bay, and an invitation to participate in the St. Anne's Day Celebration and Feast this July 26 at Sacred Heart Church in Curling.
Please read on and stay connected.
Chief Brendan Sheppard
Click here to read our monthly newsletter, Maw-pemita'jik Qali'pu'k


Latest News
The Government of Canada and the Federation of Newfoundland Indians Announce Appointment of Geoffrey Brown as Chief Appeal Master to the Qalipu Enrolment Process (Published July 31, 2015)
The Honourable Bernard Valcourt, Minister of Aboriginal Affairs and Northern Development, and Brendan Sheppard, President of the Federation of Newfoundland Indians (FNI), today welcomed the joint appointment of Mr. Geoffrey Brown as Chief Appeal Master to the Qalipu Mi'kmaq First Nation Enrolment process. Click Here to read.

St. Anne's Day Celebration to Take Place on July 26 (Published July 21, 2015)
The Mi'kmaq people are known for honouring their elders; the love, wisdom and teachings of our grandparents are important to us. Some say this is the reason why St. Anne, the Grandmother of Jesus, is so revered and celebrated in our culture. In fact, she is the patron saint of the Mi'kmaq people.
On Sunday, July 26 at 11:00 am, all are welcome to join in a celebration of St. Anne's Day with a mass at Sacred Heart Parish (465 Curling Street, Curling). The mass will be followed by a feast (provided) and procession. If you would like to volunteer on this special day please contact Ashley at 634- 0996.
Healers of Tomorrow Gathering (Published July 20, 2015)
The Qalipu Mi'kmaq First Nation is proud to be a supporter of Memorial University's health care careers camp, the Healers of Tomorrow Gathering.  This program, set to take place this August 1st-7th at Memorial University's Grenfell Campus and residence, is geared toward providing Aboriginal youth of the province with the opportunity to explore a cross-section of health careers, both university and college-oriented.
Participants of this exciting program will be introduced to possible future careers including medicine, nursing, lab technology, and social work while elders and healers from participating communities will also be present to teach students about aboriginal cultures and medicines.
The program was initiated by the Aboriginal Health Initiative, Faculty of Medicine, Memorial University, and funded largely by the International Grenfell Association.  Planning and coordination has included the dedication and inspiration of several Aboriginal communities of the province including the Innu Nation of Labrador, Nunatsiavut and NunatuKavut along with the Qalipu First Nation.
This is the first time for this camp which MUN plans to offer again on a regular basis. For more information please contact: Dr. Carolyn Sturge Sparkes, Aboriginal Health Initiative, Faculty of Medicine, phone (709) 777-2452 or e-mail: carolyn.sturge @med.mun.ca
Maw-pemita'jik Qali'pu'k Monthly Newsletter now Available! (Published July 8, 2015)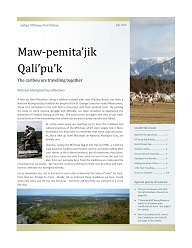 Maw-pemita'jik Qali'pu'k is Qalipu's monthly newsletter.  Please read to  stay informed on program updates, upcoming events, opportunities to be involved and other information that may be of interest to the aboriginal community.
Click here to read Maw-pemita'jik Qalipu'k (July).
Summer is Here! Join Qalipu Staff for a BBQ on the Majestic Lawn, Every Thursday, 11:45-1:30, All Proceeds in Support of the Janeway (Published June 5, 2015)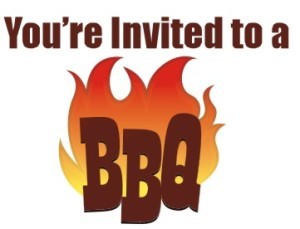 Hamburgers            $3.00
Hotdogs                     2.00
Shopsy's                    3.00
Pop/Water                 1.00
Aboriginal Owned Businesses Take Note: Husky Energy Offers Diverse Supplier Development Program (Published May 14, 2015)
Husky offers an opportunity for diverse-owned businesses to participate in the Husky Energy Diverse Supplier Development Program. This program aims to develop diverse suppliers and to build their capacity to supply to the oil and gas industry by pairing business owners with a Husky mentor who has expertise in an area in which they need development.
To find out more about this program, or to apply, please visit the Husky Energy website.
Expiry of SCIS Cards for Children (Published December 3, 2014)
Please note that all SCIS (Secure Certificate of Indian Status) cards have a set date to which they will expire. This occurs on all members' birth dates, with adults expiring in a 10 year time frame, and children's in a 3 year time frame.
With this being said, it should be noted that the majority of children's SCIS cards will be expiring in 2015. Parents must re-apply for a new card for their children to ensure they have a card to present to avail of all services offered by Health Canada.
To apply for a renewal SCIS card parents must apply for a new card within 6 months of the card expiring, and complete the following:
The expiring SCIS Card will have to be returned with the application to the SCIS National Processing Unit
Complete a new SCIS Parent or Guardian Application. If members are not receiving assistance from one of our offices they will have to fill out a Guarantor Declaration form as well
New passport photos must be included. If members need the Guarantor then that person must sign the back of the photo that is stamped,
Photocopies of parents ID's, both front and back (this could include your Provincial Driver's License and Health Cards, example MCP). Again, if Guarantor is used then they must sign the photocopies as true copies of your original IDs.
Parents will not have to include their children's original long form birth certificate as there is already a certified copy with the SCIS National Processing Unit.
All completed applications must then be sent to:
SCIS National Processing Unit
10 Wellington Street
Gatineau, QC
K1A 0H4
Qalipu is here to help with the process of reapplication.  An SCIS Clerk, Nancy O'Connell, has been hired to take appointments at the Corner Brook and St. George's office.  Please call (709) 634-4010 or email noconnell@qalipu.ca to make an appointment.  Charmaine Bath, Indian Registration Adminisrator, will continue to assist members at the Glenwood and Grand Falls-Windsor office.  Please call (709) 679-2142 or email cbath@qalipu.ca to make an appointment.

Events
Saving Our Stories – An introduction to community oral history with folklorist Dale Jarvis
A free workshop organized by Heritage Foundation of Newfoundland and Labrador & Qalipu Mi'kmaq First nation Band.  August 5th, 2015 in Corner Brook.  Click Here for more information.
BBQ Fundraiser in Aid of the Janeway Every Thursday 11:45-1:30 all Summer on the Majestic Lawn (Published June 5, 2015)
Hamburgers       $3.00
Hotdogs                2.00
Shopsy's               3.00
Pop/Water            1.00

Members and applicants who have questions regarding their membership application and the enrolment process, please Click Here for our Enrolment FAQ's or call 1-800-561-2266