Message From the Chief
Message from the Chief (Published June 10, 2015)
Greetings to all of you.  I hope that this message finds each of you in good health and enjoying the sunny first days of the summer season.
I would like to take this opportunity to remind you that a special day is coming up for members and non-members alike who share an Aboriginal heritage and identity, National Aboriginal Day.  This day is celebrated each year on June 21 as a way to acknowledge and celebrate the unique contributions of aboriginal peoples whether they be First Nations, Metis, or Inuit.  Each of these groups, Canada's First Peoples, has contributed so much to the Canadian cultural mosaic that we see today.
For many Qalipu members, living in this far corner of Mi'kma'ki, we have grown up missing out on the traditions and culture of our Mi'kmaq ancestors.  Special days like these provide us with the opportunity to discover our shared heritage and to celebrate together with events like the sunrise ceremony, singing songs, sharing a meal, and listening to our elders tell stories of days gone by.
You will find some of this and more going on this Aboriginal Day across the Province.  In this month's edition of Mawpmit'jik Qalipu'k We have included schedules for Aboriginal Day Events that Qalipu is helping to organize as well as other events that we have heard about in your communities.   Also in this newsletter we share details on the most recent meeting of the Qalipu governing Council, shared some stories about members finding success through our programs and services, some heartfelt words from students who participated in our grade 5 community project and other happenings to keep you in the loop with your Band, the Qalipu Mi'kmaq First Nation.
Please, read on and stay connected.
Chief Brendan Sheappard
Click here to read our monthly newsletter, Mawpmit'jik Qalipu'k

Latest News
Healers of Tomorrow Gathering DEADLINE EXTENDED! (Published June 16, 2015)
Students note: the deadline to apply for The Healers of Tomorrow Gathering has been extended to JULY 19, 2015.  This is an all expense paid summer camp that will give students an overview of various health care professions that require either college or university training. Facilitators for the sessions are people who work in these areas. Participants will gain increased knowledge in westernized medicines and will learn about Aboriginal medicines and healing practices through sessions presented by elders and/or healers from various First Nations/Inuit/Métis communities in the province.  Camp participants will also have the chance to earn a certificate in First Aid and participate in hands-on activities simulating health care procedures. The activities will be designed to include both Western and Aboriginal medicines.
The deadline to apply is June 12, 2015 at 5:00 pm.  Click here to find more information and to apply.
National Aboriginal Day Celebrations to be held Across the Province (Published June 15, 2015)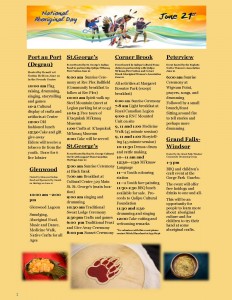 National Aboriginal Day is celebrated annually onJune 21 in Canada to recognize and celebrate the contributions and culture of First Nations, Inuit and Metis.  Check out this schedule of events to see what's happening in your area to celebrate this great day.
Mawpmit'jik Qalipu'k Monthly Newsletter now Available! (Published June 15, 2015)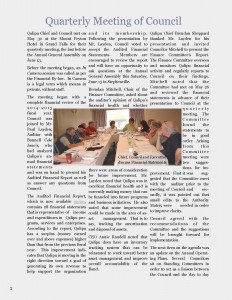 Mawpmita'jik Qalipu'k is Qalipu's monthly newsletter.  Please read to  stay informed on program updates, upcoming events, opportunities to be involved and other information that may be of interest to our members.
Click here to read Mawpmit'jik Qalipu'k (June).
Summer is Here! Join Qalipu Staff for a BBQ on the Majestic Lawn, Every Thursday, 11:45-1:30, All Proceeds in Support of the Janeway (Published June 5, 2015)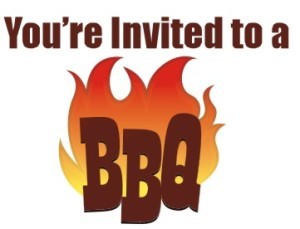 Hamburgers            $3.00
Hotdogs                     2.00
Shopsy's                    3.00
Pop/Water                 1.00
Announcement: Qalipu to hold Annual General Assembly (Published May 19, 2015)
Please be advised that the Qalipu Mi'kmaq First Nation Band will hold its Annual General Assembly (AGA) to discuss the activities of the Band for the fiscal year of 2014-2015.  The AGA will be held on June 13 at 2:00 pm in Stephenville at the Days Inn (Port au Port Ballroom).  All members are invited to attend and are reminded that their registration number will be required to sign in.  Click here to read the Annual Report.  Copies of the report will also be made available at the meeting.
Aboriginal Owned Businesses Take Note: Husky Energy Offers Diverse Supplier Development Program (Published May 14, 2015)
Husky offers an opportunity for diverse-owned businesses to participate in the Husky Energy Diverse Supplier Development Program. This program aims to develop diverse suppliers and to build their capacity to supply to the oil and gas industry by pairing business owners with a Husky mentor who has expertise in an area in which they need development.
To find out more about this program, or to apply, please visit the Husky Energy website.
Expiry of SCIS Cards for Children (Published December 3, 2014)
Please note that all SCIS (Secure Certificate of Indian Status) cards have a set date to which they will expire. This occurs on all members' birth dates, with adults expiring in a 10 year time frame, and children's in a 3 year time frame.
With this being said, it should be noted that the majority of children's SCIS cards will be expiring in 2015. Parents must re-apply for a new card for their children to ensure they have a card to present to avail of all services offered by Health Canada.
To apply for a renewal SCIS card parents must apply for a new card within 6 months of the card expiring, and complete the following:
The expiring SCIS Card will have to be returned with the application to the SCIS National Processing Unit
Complete a new SCIS Parent or Guardian Application. If members are not receiving assistance from one of our offices they will have to fill out a Guarantor Declaration form as well
New passport photos must be included. If members need the Guarantor then that person must sign the back of the photo that is stamped,
Photocopies of parents ID's, both front and back (this could include your Provincial Driver's License and Health Cards, example MCP). Again, if Guarantor is used then they must sign the photocopies as true copies of your original IDs.
Parents will not have to include their children's original long form birth certificate as there is already a certified copy with the SCIS National Processing Unit.
All completed applications must then be sent to:
SCIS National Processing Unit
10 Wellington Street
Gatineau, QC
K1A 0H4
Qalipu is here to help with the process of reapplication.  An SCIS Clerk, Jody Davis, has been hired to take appointments at the Corner Brook and St. George's office.  Please call (709) 634-0996 or email jdavis@qalipu.ca to make an appointment.  Charmaine Bath, Indian Registration Adminisrator, will continue to assist members at the Glenwood and Grand Falls-Windsor office.  Please call (709) 679-2142 or email cbath@qalipu.ca to make an appointment.

Events
BBQ Fundraiser in Aid of the Janeway Every Thursday 11:45-1:30 all Summer on the Majestic Lawn (Published June 5, 2015)
Hamburgers       $3.00
Hotdogs                2.00
Shopsy's               3.00
Pop/Water            1.00

Members and applicants who have questions regarding their membership application and the enrolment process, please Click Here for our Enrolment FAQ's or call 1-800-561-2266