Message From the Chief
Message from the Chief (Published August 12, 2015)
Greetings and a Happy Summer to all-summer appears to have had a late start this year but it's certainly enjoyable at present.
First of all, thank you to more than 1000 people who have responded to the "Hook and Release Survey" last month.  The results of this survey will be thoroughly analyzed by our Natural Resource Division and presented to Council to obtain a Qalipu position regarding the subject of hook and release salmon fishery within Newfoundland.  Members will be provided with the information from this feedback in a newsletter in the not too distant future.
On October 23, 2015 an election will be held for Chief and Council within Qalipu Mi'kmaq First Nation.  As per the Customary Election Code for Qalipu a Chief Electoral Officer (CEO) is to be appointed to carry out the election process.  Mr. Reg Anstey has been appointed to this position.  Mr. Anstey comes to this position with experience in conducting elections for two large unions in the province, NAPE and FFAW.  For all inquiries regarding the election, members may contact Mr. Anstey at ranstey@qalipu.ca .
Please read the attached newsletter and stay connected with Qalipu.
Chief Brendan Sheppard
Click here to read Maw-pemita'jik Qali'pu'k monthly newsletter (August)

Latest News
Maritime Link Workplace Training Initiative (Published September 1, 2015)
The Qalipu Mi'kmaq First Nation Band will be delivering a training initiative to enhance the training level of our membership in an effort to increase their employment opportunities.  The focus of this training will be core safety and workplace skills. Successful applicants will also receive a hands on, one week Steel Tower Assembly Training.  The project will involve partners from Emera NL, IBEW 1620, Abengoa and Congress of Aboriginal Peoples.  The Qalipu Mi'kmaq First Nation Band is currently seeking 18 members; both male and female, to participate in this project.  This training initiative is set to take place over the course of three weeks, and is anticipated to begin on Monday, October 5, 2015 in St. George's, NL.
Click here to go to WorkForce Qalipu's page where you will find the application form and details on how to apply.
Have your artwork be a part of an amazing event!
Call for submissions: Ke'tipnemk (Harvest) Fundraising Dinner and Silent Auction (Published August 27, 2015)
On October 24th, 2015, there will be a silent auction of fine art and craft as part of our dinner fundraising event in support of The Qalipu Cultural Foundation. The Qalipu Cultural Foundation was formed in 2014 to support Mi'kmaq culture in Newfoundland and Labrador. The Foundation exists to ensure cultural documentation, and promote the involvement of youth and Elders in cultural activities within the Band. We strive to inspire our people to proudly embrace their heritage, to empower them to continue the traditions of our ancestors and restore the spirit of Mi'kmaq culture in Newfoundland and Labrador.
We are inviting artists of aboriginal heritage to submit traditional and contemporary pieces of fine art and crafts for silent auction to help raise funds for this event. Artists will have the option of receiving 50% of the final selling price of the work or donating the entire amount and receiving a charitable tax receipt.
Maw-pemita'jik Qali'pu'k Monthly Newsletter now Available! (Published August 12, 2015)
Maw-pemita'jik Qali'pu'k is Qalipu's monthly newsletter.  Please read to  stay informed on program updates, upcoming events, opportunities to be involved and other information that may be of interest to the aboriginal community.  Click here to read the newsletter
The Government of Canada and the Federation of Newfoundland Indians Announce Appointment of Geoffrey Brown as Chief Appeal Master to the Qalipu Enrolment Process (Published July 31, 2015)
The Honourable Bernard Valcourt, Minister of Aboriginal Affairs and Northern Development, and Brendan Sheppard, President of the Federation of Newfoundland Indians (FNI), today welcomed the joint appointment of Mr. Geoffrey Brown as Chief Appeal Master to the Qalipu Mi'kmaq First Nation Enrolment process. Click Here to read.
Summer is Here! Join Qalipu Staff for a BBQ on the Majestic Lawn, Every Thursday, 11:45-1:30, All Proceeds in Support of the Janeway (Published June 5, 2015)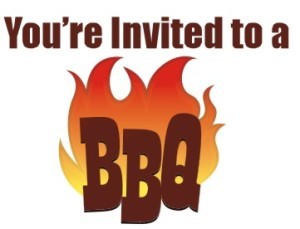 Hamburgers            $3.00
Hotdogs                     2.00
Shopsy's                    3.00
Pop/Water                 1.00
Aboriginal Owned Businesses Take Note: Husky Energy Offers Diverse Supplier Development Program (Published May 14, 2015)
Husky offers an opportunity for diverse-owned businesses to participate in the Husky Energy Diverse Supplier Development Program. This program aims to develop diverse suppliers and to build their capacity to supply to the oil and gas industry by pairing business owners with a Husky mentor who has expertise in an area in which they need development.
To find out more about this program, or to apply, please visit the Husky Energy website.
Expiry of SCIS Cards for Children (Published December 3, 2014)
Please note that all SCIS (Secure Certificate of Indian Status) cards have a set date to which they will expire. This occurs on all members' birth dates, with adults expiring in a 10 year time frame, and children's in a 3 year time frame.
With this being said, it should be noted that the majority of children's SCIS cards will be expiring in 2015. Parents must re-apply for a new card for their children to ensure they have a card to present to avail of all services offered by Health Canada.
To apply for a renewal SCIS card parents must apply for a new card within 6 months of the card expiring, and complete the following:
The expiring SCIS Card will have to be returned with the application to the SCIS National Processing Unit
Complete a new SCIS Parent or Guardian Application. If members are not receiving assistance from one of our offices they will have to fill out a Guarantor Declaration form as well
New passport photos must be included. If members need the Guarantor then that person must sign the back of the photo that is stamped,
Photocopies of parents ID's, both front and back (this could include your Provincial Driver's License and Health Cards, example MCP). Again, if Guarantor is used then they must sign the photocopies as true copies of your original IDs.
Parents will not have to include their children's original long form birth certificate as there is already a certified copy with the SCIS National Processing Unit.
All completed applications must then be sent to:
SCIS National Processing Unit
10 Wellington Street
Gatineau, QC
K1A 0H4
Qalipu is here to help with the process of reapplication.  An SCIS Clerk, Nancy O'Connell, has been hired to take appointments at the Corner Brook and St. George's office.  Please call (709) 634-4010 or email noconnell@qalipu.ca to make an appointment.  Charmaine Bath, Indian Registration Adminisrator, will continue to assist members at the Glenwood and Grand Falls-Windsor office.  Please call (709) 679-2142 or email cbath@qalipu.ca to make an appointment.

Events
BBQ Fundraiser in Aid of the Janeway Every Thursday 11:45-1:30 all Summer on the Majestic Lawn (Published June 5, 2015)
Hamburgers       $3.00
Hotdogs                2.00
Shopsy's               3.00
Pop/Water            1.00

Members and applicants who have questions regarding their membership application and the enrolment process, please Click Here for our Enrolment FAQ's or call 1-800-561-2266