Sabrina Muise is so well known in the youth community that she was nominated to be featured as a community leader by someone who has never actually met her.  Cassie Stead lives in Ontario and noted that it is through Sabrina's strong online presence that she has found a connection to her First Nation back home in Newfoundland.
"I actually don't know her personally," noted Cassie, "but she has been a leader, and a powerful voice to the youth. She has inspired me to be more vocal about my heritage and in learning all I can. Through her social media presence, she has allowed youth to reconnect with their Indigenous roots from afar. I left Newfoundland to pursue studies in Ontario and following her, and being a part of the Qalipu Youth Network, has allowed me to maintain connectedness. She does such a great job through social media."
Qalipu Youth Network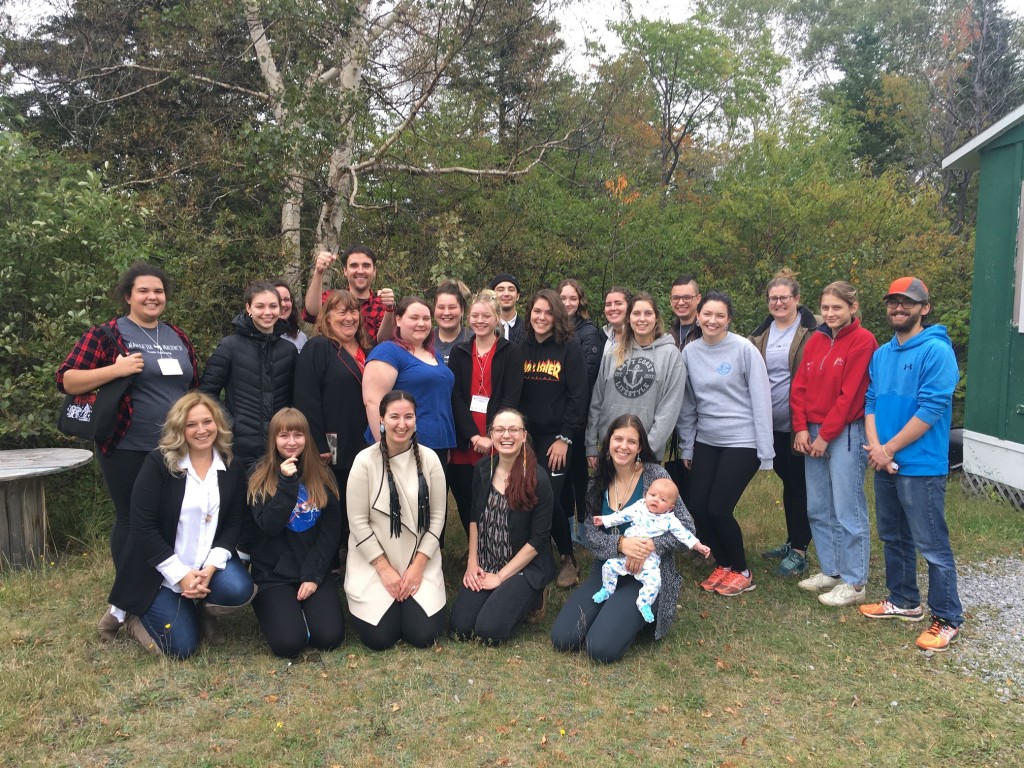 Qalipu Council Youth Representative Salome Barker works with Sabrina on the Youth Network and has nothing but praise for her friend and colleague.  She said, "I've known Sabrina now for a few years and each year that goes on she continues to amaze me with her creativeness and her passion for empowering youth.  She is multitalented, a fancy shawl dancer, drummer and singer.  Sabrina is so humble when it comes to all the work that she does.  She's so wise for her age and is continuously working in favour of all Indigenous youth in Ktaqmkuk.  She really is a shining light whenever she walks into a room, her kindness and patience are woven into all her work.  I'm so lucky to have a nitap like Sabrina in my life, she's a community leader in so many forms and I cannot wait to see all the wonderful things she's going to do in the future."
Hard at Work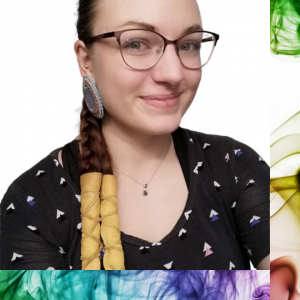 Sabrina works with the People of the Dawn Indigenous Friendship Centre as a Project Coordinator.  Executive Director Patrick Park-Tighe said that Sabrina is an amazing addition to the team and has a lot to offer.
"Sabrina's hard work has been transformative both in her youth participants and the community groups that they have partnered with. Youth working with Sabrina have gained a deeper understanding of social media, its benefits, and its dangers while local non-profits have created stronger connections to youth while co-creating media content that is informative, engaging, and timely."
Patrick also commented on Sabrina's ability to lead youth in contributing to the success of local non-profits.  "Her insights and creativity have paved the way for local youth to contribute directly to the success of local non-profits," he said, "Additionally, Sabrina has balanced the focus on content creation with thoughtful explorations of individuals' strengths and talents, and the Indigenous identity."
Join the Ka'qawej Community Media Project here: https://www.facebook.com/kaqawejyouth/
Family, Friends, and the Mi'kmaq Way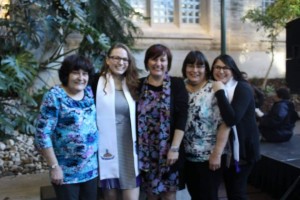 Sabrina was humbled to learn that she had been nominated for the Community Leaders feature.
Sabrina said, "I am so appreciative for the nomination, and confidence in me as a helper to our people. I'm honored to be considered amongst such other amazing people from our Qalipu community!"
Sabrina talked about her upbringing, and a strong need to pass on the care that she received in the Indigenous community.  "Having been raised in the system with just my mother, I've always felt the love, support, and guidance by my Indigenous kin. I feel a huge responsibility to pass that down. Love, kindness, demonstrating that everyone has something valuable to share and a safe space to go to. It's such an essential concept of our Mi'kmaq culture that I want all youth to feel.
Regarding her hopes for the future of young people in the Indigenous community, Sabrina had this to say, "It's my second year working with youth (15-30 years) at the People of the Dawn Indigenous Friendship, and I was fortunate to have the opportunity to redesign my project during quarantine.
Having worked with youth the previous year and been to the Qalipu Youth Gathering in 2019, I realized that youth are hungry for culture, and self care opportunities. So, I created a whole workshop and sharing circle series connecting youth with Mi'kmaq leaders of Nujio'qonik, providing opportunities for them to meet our people, gain insights on how to navigate the fast life, learn about our culture, and my favourite: to be a part of a province-wide kinship. When we create programming that serves youth and meets them where they're at, that's when we see youth come together, collaborate, and inspire each other. It's been incredibly rewarding to witness, and it's honestly been a dream come true!"
Congratulations to Sabrina, and keep up the good work!
Join the Qalipu Youth Network
---
Story by Alison White (awhite@qalipu.ca), on behalf of Qalipu First Nation.