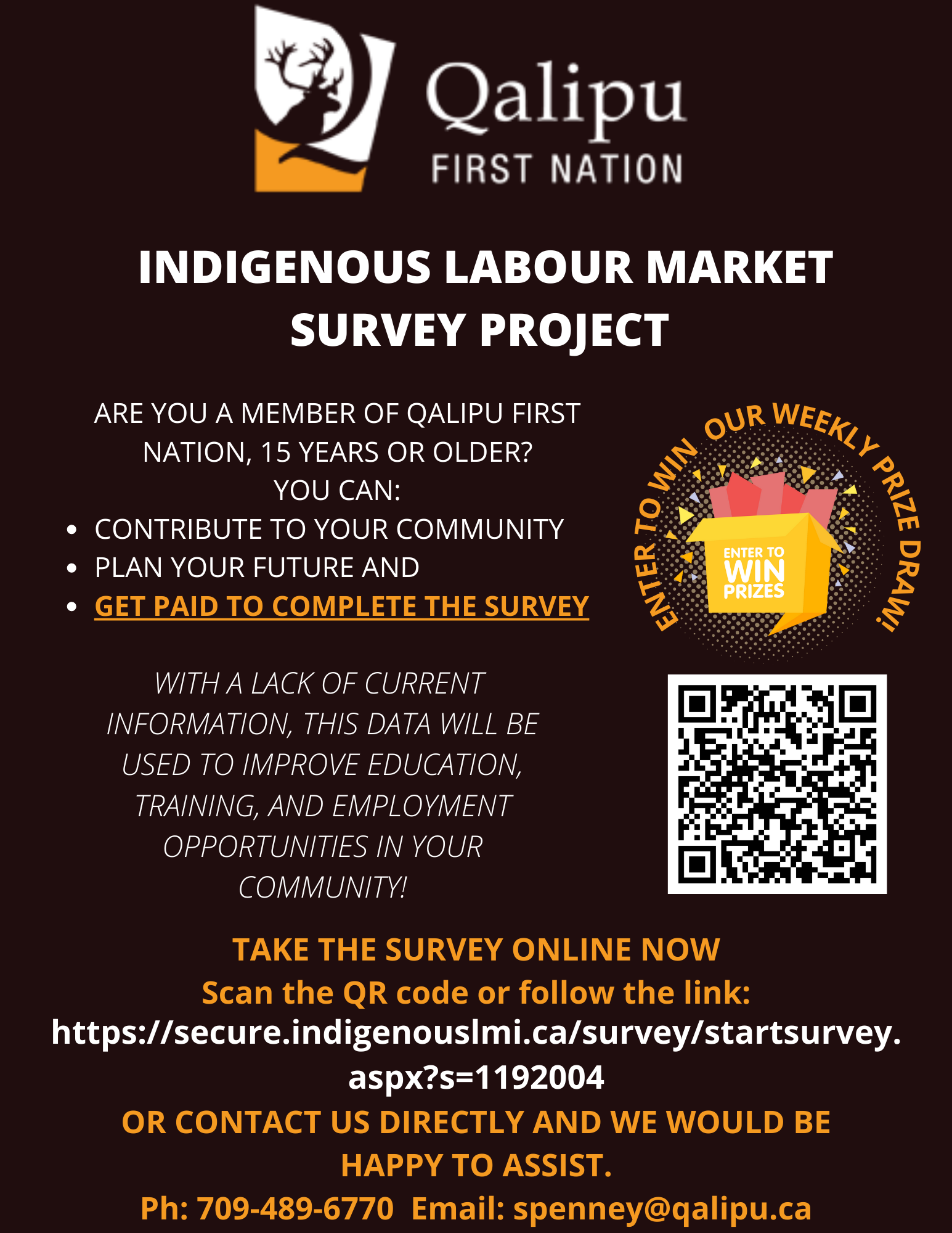 The Indigenous Labour Market Initiative (ILMI) Project began in 2018 and is scheduled to continue through to 2023. Currently, the ILMI project is being carried out in First Nation communities across Canada, including Qalipu First Nation. The project is funded by Employment & Service Development Canada (ESDC) and is maintained and supported by Aboriginal Employment Services Inc. (AES).
The purpose of the ILMI Survey Project is to provide a snapshot of the current labour force in our communities to assist with planning, program development, and identifying issues that need to be addressed.  Qalipu First Nation, Employment and Training is attempting to fill this gap by collecting this vital information, with an overall goal of matching community members to meaningful jobs.
To participate in the survey, click here: https://secure.indigenouslmi.ca/survey/startsurvey.aspx?s=1192004
Questions regarding the ILMI Project can be directed to Project Coordinator, Scott Penney.
Phone: 709-489-6770
Fax:709-489-8417
spenney@qalipu.ca