As of March 23rd 3,419 Qalipu members have updated their membership profiles thereby ensuring their information is up to date. That is over 15% of registered members. Spread the word to family, friends and all Qalipu members you know. Remind them to update their Membership Profile.
Qalipu is in the process of establishing a Voter's List for the first ever election for the new Band as well as building a picture of its workforce. That's why it is so important to update your profile. Do your part to make Qalipu a success!
During the week of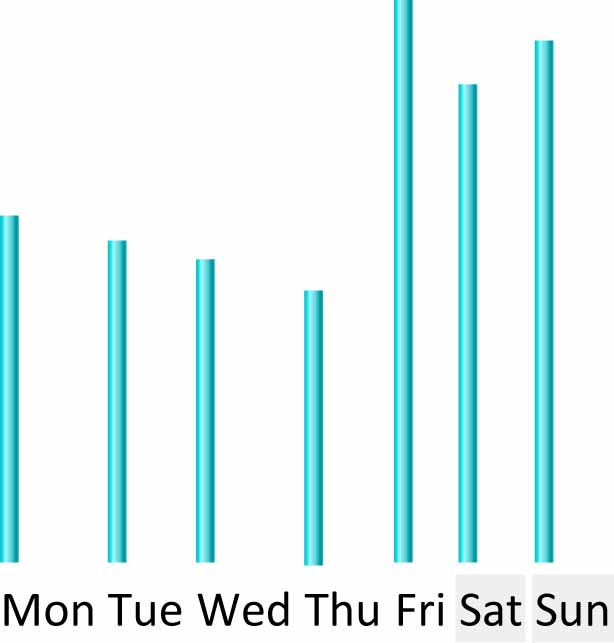 March 12-18 we had 3,859 unique visitors to our site. Members have been busy visiting the site every day of the week with most of them visiting on the weekend. The chart graphically shows the number of visitors each day.
Our callers have been hearing some very positive comments during the past week. Some members have said:
I am
• excited about the services after all these years of waiting
• using the Internet for the first time to update my profile
• glad the band is reaching out to its members
• excited that this has finally become a reality
• amazed by the number of people that are a part of this band
 The lady works on the database1-800 number is very nice.
 This is wonderful. I have been wondering how we can get updates and information about the band.
 Update your profile and tell your friends, family and other Qalipu members to do the same.